The Company Profile area is where administrators can update the company information within ESP.
Administrators can update the:
Company Name
Email
Phone
Website
Address, including City, State, Postal Code and Country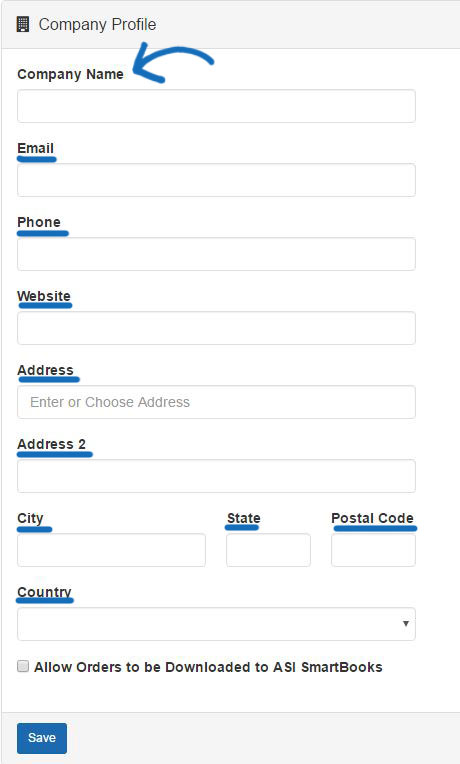 If your company subscribes to ASI SmartBooks, you can check the "Allow Orders to be Downloaded to ASI Smartbooks" checkbox.
When you are finished, click on the Save button.